Cruise in high-altitude hydration.
No pressure, but you should really get on board.
It's no secret that travel can wreak havoc on your skin and wellbeing. The change in time zones, the lack of sleep, a decrease of blood flow to the skin, and depleted hydration levels can make you look – and feel – less than 100%. Not only can we make that more manageable, but we can also make it enjoyable, too. In fact, a stash of Flight Mode products in your airplane front seat pocket can make for better in-flight entertainment than a marathon of your favorite TV series – and you'll be strutting off that plane looking like your best self to boot.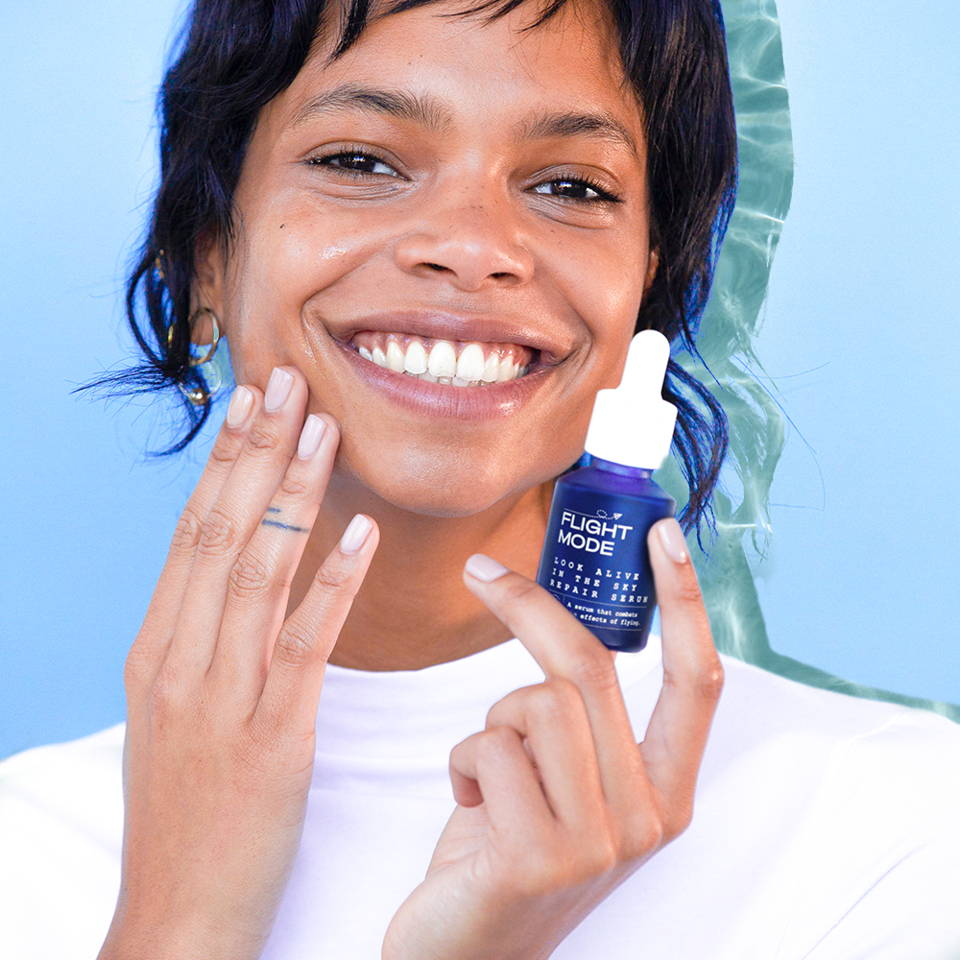 Skincare made for high-altitudes.
Flight Mode is a highly-effective skincare and supplement collection formulated to ensure you stay healthy and hydrated at high-altitudes. This means whether you are cruising on a plane at 40,000 feet or sipping an Aperol Spritz on the top of a ski slope, your travel-sized Flight Mode stash will help you look dewy and glowing – no matter how harsh the surrounding air conditions are.
Follow us on
@flyflightmode
for your in-flight Inspo,
go-to's etc!