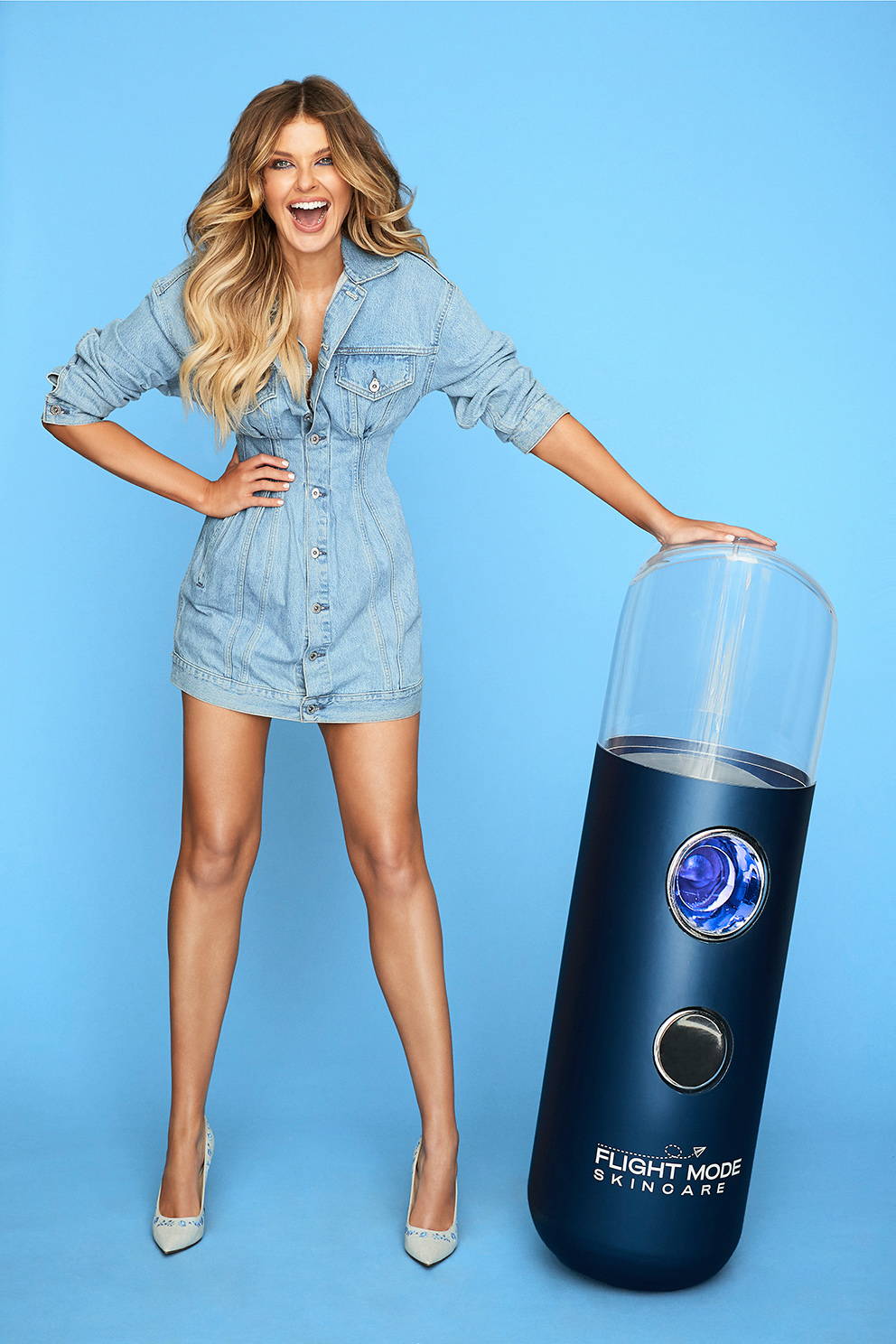 Here in Australia, if we were to describe the quintessential chic Aussie girl, the following descriptions are your expected sentences: tanned glowing skin, effortless beach waves no curling iron could achieve, a genuine love for the sea and she can pull off denim shorts like nobody's business! Put that all together, and you get Elle Ferguson! When we decided to touch down on the land down under, we couldn't have found the perfect IT Girl that exudes glowing skin we all yearn for and a lifestyle our calendars wishes it would!
We sat down with Elle to talk about the importance of self-care, what beauty products she never forgets, tips on comfortable yet effortlessly chic in-flight style, and what to avoid ensuring you arrive stress-free that your arrival selfie will thank you for upon arrival!
How organized are you when it comes to packing for a holiday or business trip?
Elle: I would have to say I am extremely organized… I start a good week out from my trip, and I pack by category so shoes, basics, denim, jackets, underwear, beauty etc. I also now polaroid all my outfits and go as far as packing bluetak to put the pictures up in my hotel room when I land. Then once I've worn the outfit, I take down the picture and pack it up. I LOVE being organised I feel for me I travel so much better when I'm all sorted.
What are your essential beauty products that you never miss packing?
Elle: I ALWAYS pack my GHD curling wand (I have two, one for US and one for AU), Elle Effect tanning mousse to ensure my tan stays golden for the entire trip. Dry shampoo is my best friend. And then I always have my go to make up… You can check out my beauty highlights on Instagram for that list. Something I have discovered with all the travel I do it that I need to stay hydrated and that begins the minute you get on the plane, so the Flight Mode Cloud Mister goes where I go. I used to travel with face mists but was always having to worry about them being under 100mls or if they were in glass. Now I can travel with my Cloud Mister empty and fill it up on the plane.
What foods or liquids do you avoid in a long-haul flight?
Elle: I try to follow the same food routine when I'm on a plane as to when I'm on the ground. I eat vegetarian, no dairy and very light and clean. I try and buy as much healthy non-aeroplane food before I board and then when that runs out that's it. I find it strange that people eat so heavy on planes it's just not good for you.
What foods or liquids would you recommend sustaining a long-haul flight?
Elle: Part of my organisation before I fly is that I hit up our local organic shop for some snacks like carob bears, corn chips and trail mix. Then the last few trips I've found a cafe at Sydney airport (Kitchen by Mike) that you can buy half avocados (that I eat with the corn chips), salads and wraps so I buy these for the plane. If I don't have time to get these, I order the vegetarian meal on the plane and don't eat the bread. Then I try and stay hydrated with water and ice.
Which artist/band is always on your Spotify playlist?
Elle: QUEEN!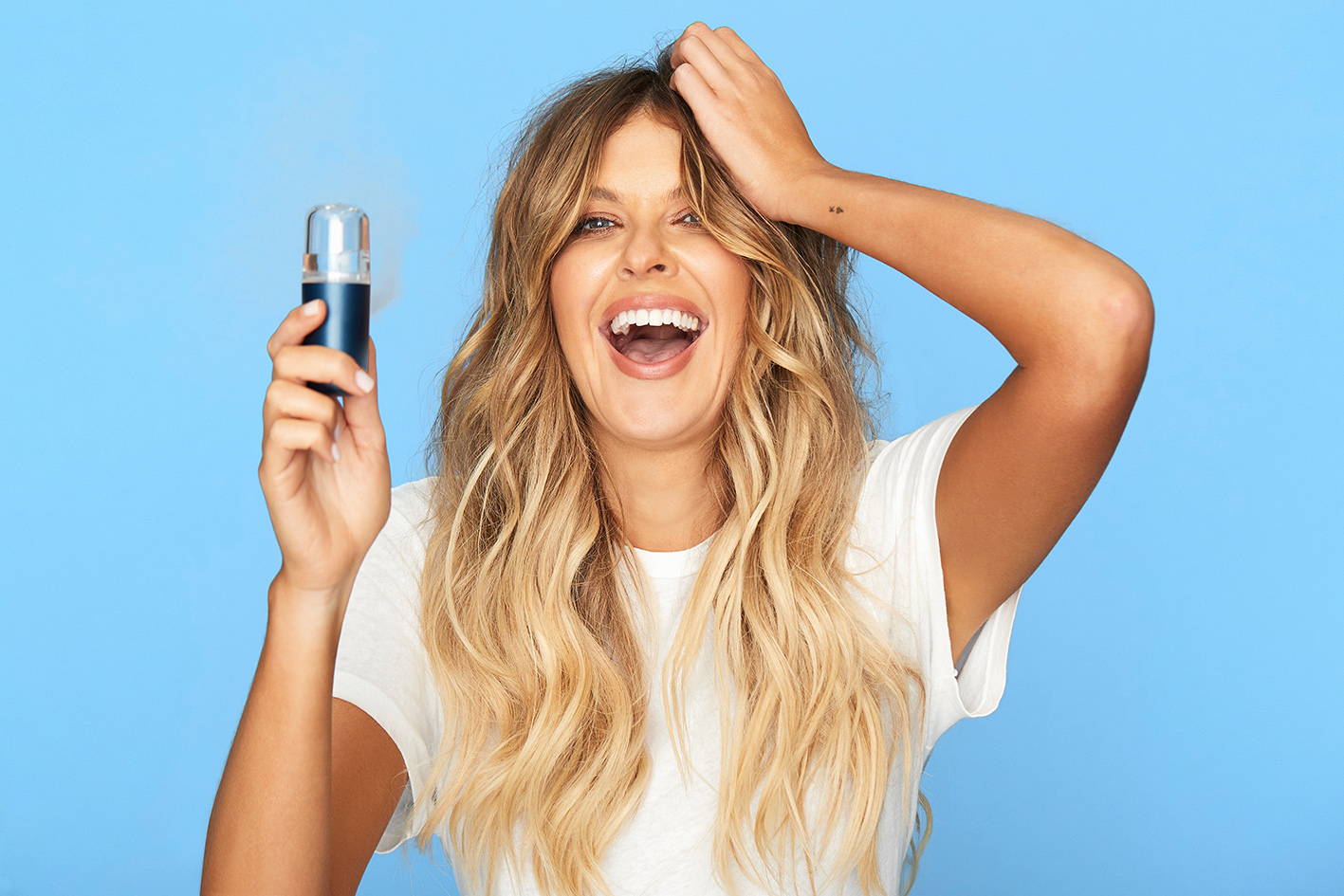 When it comes to your wardrobe, what are the key pieces that you will always bring?
Elle: I always, ALWAYS travel with denim shorts (surprise surprise), blazer, white shirt, white t-shirt, rock t-shirt. Followed by a wicked pair of heels, killer hand bag and sandals.
Which country has been a pinch-me moment for you?
Elle: Paris was pretty incredible however every time Joel and I go to New York it leaves us a little speechless!
Who is the master behind the lens of all your Instagram posts?
Elle: I'm really lucky to get to work with amazing photographers around the world.
Is there anywhere you have not been yet or would like to go soon?
Elle: OMG yes!!! My list is so long… I'd love to do Europe in the summer, The Maldives, Texas… The list goes on!