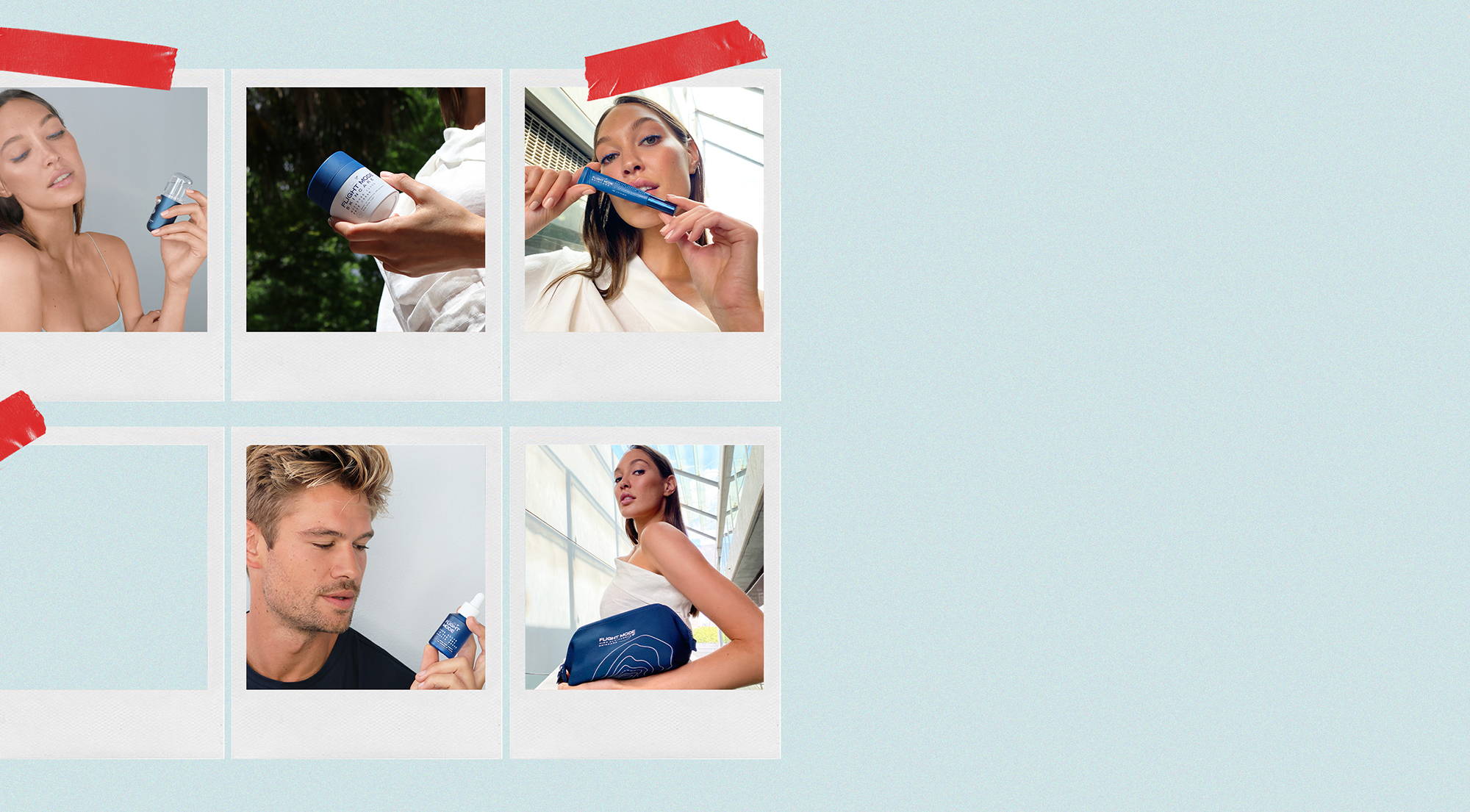 Skincare made for high-altitudes.
Flight Mode is a highly-effective skincare and supplement collection formulated to ensure you stay healthy and hydrated at high-altitudes. This means whether you are cruising on a plane at 40,000 feet or sipping an Aperol Spritz on the top of a ski slope, your travel-sized Flight Mode stash will help you look dewy and glowing – no matter how harsh the surrounding air conditions are.

While our products are incredibly effective, our formulations are also incredibly gentle – meaning everyone, even those with sensitive skin, can jump on board.

Our aim is to simplify your daily routine with our skincare staples that are both, easy to use and have you smashing your #skingoals, one selfie at a time. We think our products are the bees knees but if for whatever reason you're just not feelin' it (no judgements here), we offer a 30-day money back guarantee.

Our longest relationship to date is that we're proudly cruelty-free and we don't care who knows it! All jokes aside, we're totally committed to producing 100% cruelty-free cosmetics, and we don't test any of our raw materials or finished products on animals.
Flight Mode skincare has curated a range that is purely dedicated to combatting all weather conditions to ensure that you are glowing upon on the regular - whether that means while you are stomping around your hometown or travelling to far-flung destinations. The range is rich with skin hydrating hyaluronic acid, which attracts and holds up to 800 times its weight in water, your skin will feel fresh, plump and comforted. Australian native ingredients, including Kakadu plum with one of the highest concentration of vitamin C, Tazman Pepper to calm skin sensitivity, and Illawarra and Burdekin plums, help protect the skin barrier.