Hyaluronic Acid – A skin essential which holds up 800 times its own weight in moisture, so your skin is firmed, diminishing fine lines and wrinkles.
Niacinamide - A form of Vitamin B3 which helps skin to repair build ceramides and normalise the skin function. E.g. oily and dry skin gradually returns to normal skin type function.
Horsetail - Rich in collagen forming silica and anti-oxidants it help maintain and protect skin youth.
Nettle - High in phenols which are antioxidants; additionally have anti-inflammatory, astringent, bactericidal properties.
Watercress - A natural anti-inflammatory, antimicrobial, and anti-bacterial element, rich in vitamins C & A so skin is soothed brightened and refined.
Mountain Arnica - Can help speed up microcirculation which also speeds up skin recovery, so skin feels comforted and looks healthy.
Gotu Kola - Helps build a collagen and soothe the skin with its anti-inflammatory properties.
Almond Oil - Sweet almond oil is close in style to the skins own sebum. It is non-comedogenic, which means that it does not clog the skins pores like other oils such as petroleum-based mineral oils. It is recognised as skin-friendly and is easily absorbed to help improve the skins barrier function locking in moisture and hydration. The result is that your skin feels comforted, in good condition, and looks plump strong and healthy.

Ingredients: Aqua, Polysorbate-20, Glycerin, Betaine, Hyaluronic Acid, Equisetum Arvense (Field Horsetail) Extract,Urtica Dioica (Nettle) Leaf Extract, Arnica Montana (Mountain Arnica) Oil, Centella Asiatica (Gotu Kola) Extract, Citrus Paradisi (Grapefruit) Peel Oil, Lavandula Angustifolia (Lavender) Oil, Prunis Dulcis (Almond) Oil, Rosmarinus Officinalis (Rosemary) Extract, Nasturtium Officinale (Watercress) Flower/Leaf/Stem Extract, Diethylhexyl Syringylidenemalonate, Hydrogenated Lecithin, Maltodextrin, Niacinamide, Allantoin, Ethylhexylglycerin, Caprylic/Capric Triglyceride, Mica, Titanium Dioxide, Dehydroacetic Acid, Benzyl Alcohol, Carbomer, Potassium Hydroxide, Sodium Benzoate, Xanthan Gum, Potassium Sorbate, CI42090, d-Limonene*, Linalool*.*From essential oils
Fragrance: Grapefruit and Lavender.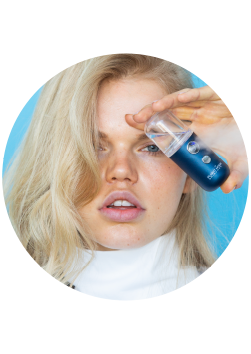 Reasons Why? This supercharged serum is formulated with potent ingredients that help combat the dehydrating effects of flying. Rich with hyaluronic acid, which helps increase and maintain your skins optimal hydration levels, niacinamide (vitamin B3) to help improve skin texture and tone, horsetail and nettle to soothe and watercress which is rich in anti-oxidants. One touchdown your skin will look refreshed, plump and invigorated.
Application: After cleansing pump a small amount and massage with your fingertips to your face, neck, and décolletage.
TIP: Use on your face, neck, and décolletage and if there is any excess use of the back of your hands as it shows the first sign of ageing.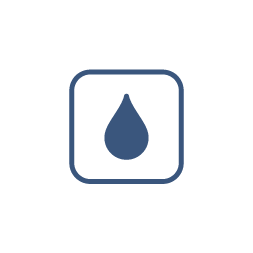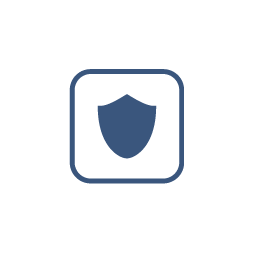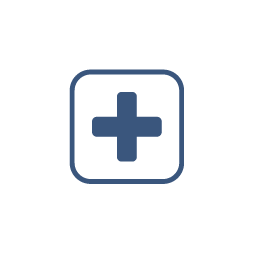 There is no related products to display.